Here is a simple All Natural product I make and sell. My Tea Tree salve made using top quality oils and unrefined beeswax. This salve is wonder on skin problems and helps with every thing from boils to diaper rash.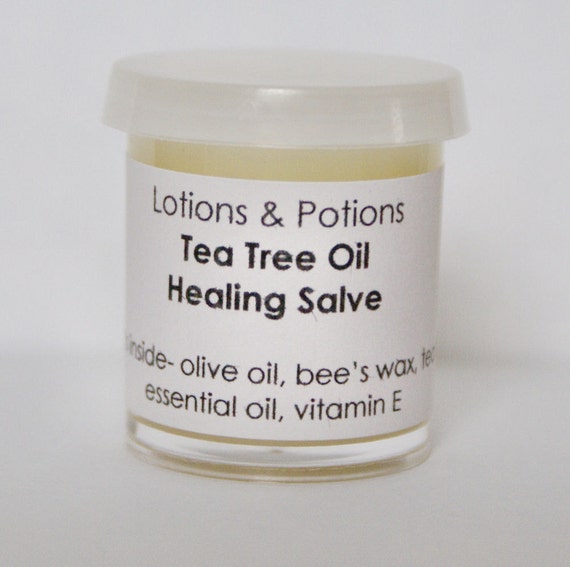 Here is a short list of its uses-
diaper rash
pimples/zits
cuts
scrapes
boils
burns
bug bites
infections
Here is what one of my costumers shared with me about this product-
"
Hello, I wanted to let you know that this salve does work very well on diaper rash, the particularly nasty Candida Rash that some children are prone to. A lot of parents who's children get this kind have a hard time finding something that really works for them, so you can feel free to share this info with your customers.
This works even better than prescription cream that our pharmacist mixes for us. It would be great for baby shower gifts!!"
All of my Chrissy-jo's All Natural Lotion & Potions are made in small batches to maintain high quality. You will always receive a fresh batch of lotion or creams from my shop. Because of the natural and handmade nature of my products there can be mild differences in color and scent from batch to batch. All my products are free of preservatives, petroleum and artificial ingredients!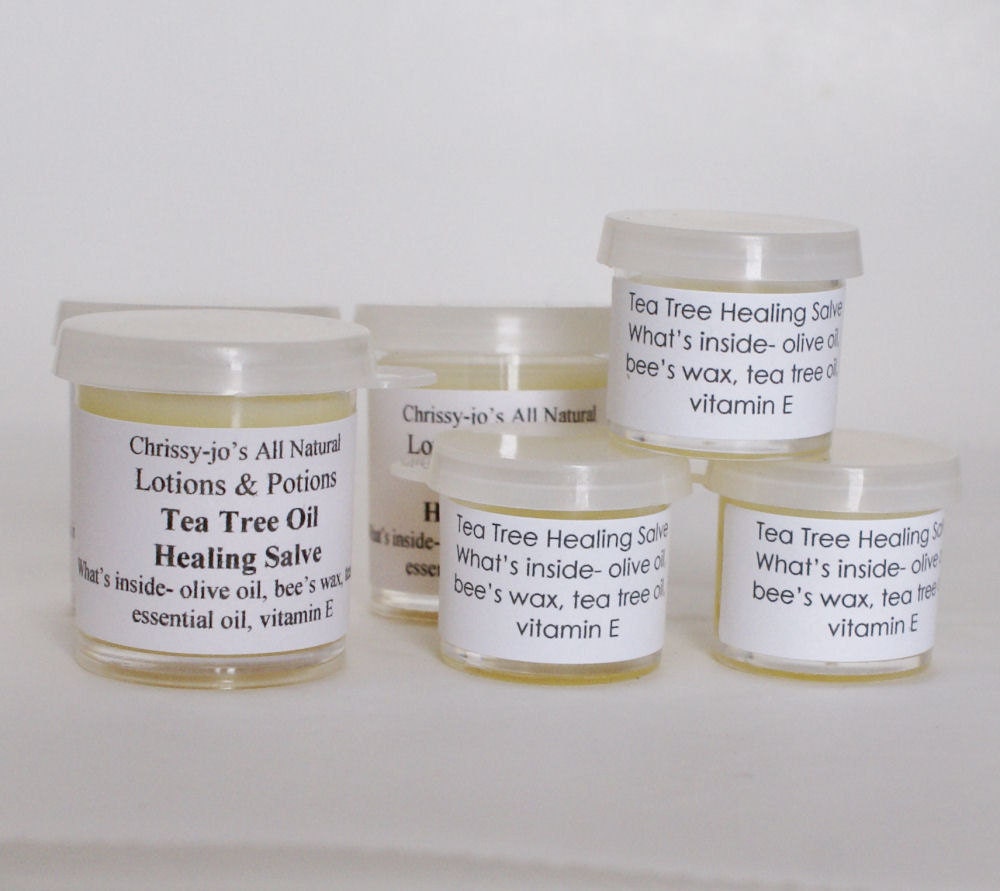 Disclaimer: Statements contained herein have not been evaluated by the Food and Drug Administration. These products are not intended to diagnose, treat and cure or prevent disease.