Nicole Made This… Offers a wide variety of awesome handmade personal care products. I love her energy and enthusiasm and I hope you stop by her shop and find something that you just have to have!
Check out Nicole Made This on Etsy
Describe yourself in 3 sentences:
Those who know me best call me Martha Stewart on Ritalin. I love to
make an existing mainstream product better, naturally, and more
affordable. I believe that high quality, natural, vegan-friendly
products should be an affordable luxury for all - and I feel a little
better knowing that the products are a responsible choice.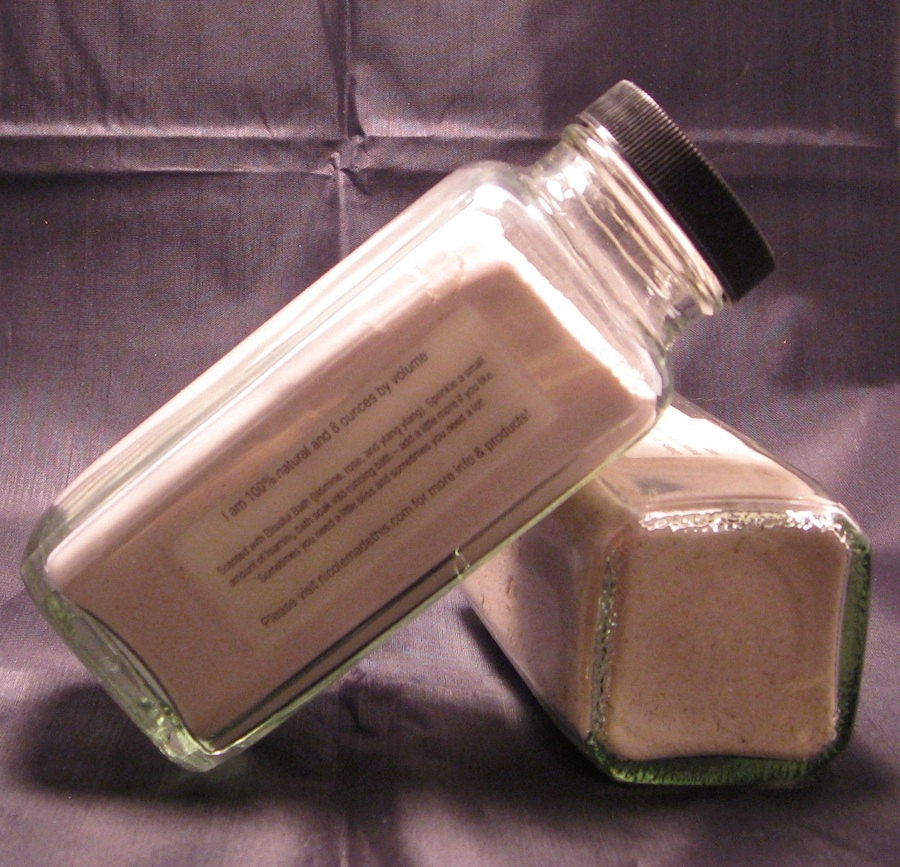 All-Natural Foaming Soy Milk Bath
How did you name your business?For years, people would ask the recipients of my items where they
bought them. The answer was always "Nicole made this." When I made
the transition from making products for myself and to fulfill my own
gift-giving needs, the choice was crystal clear!
How long have you been doing your art/craft for?I have been making my own products for six or seven years now.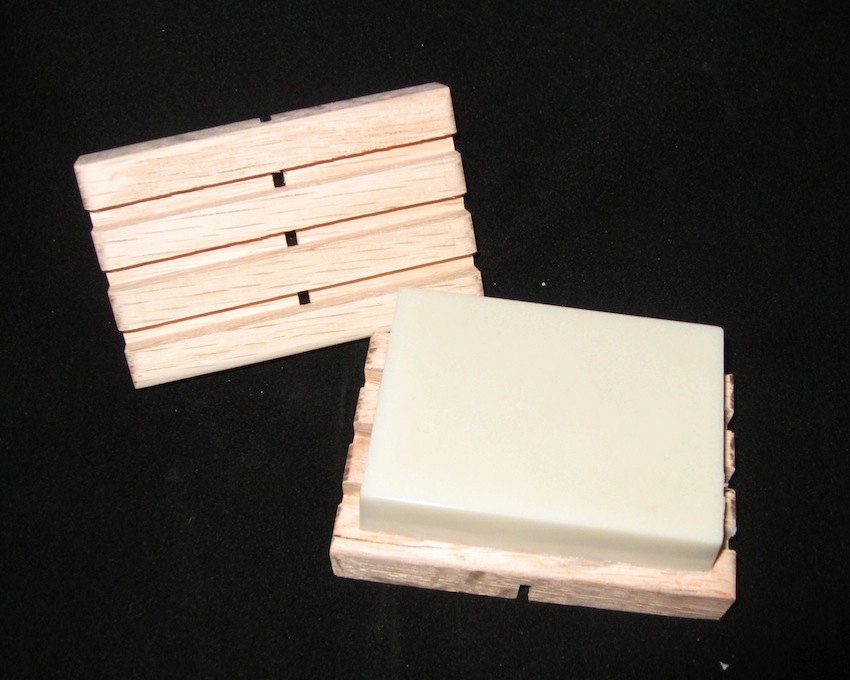 Natural Ladies Stubble Bubbles Shaving Soap
What inspires and influences your work?I find it harder to deny that our environment, and the things we
consume (in and on our bodies), contribute to health problems like
cancer and Alzheimer's - to name but a few - and I want to do my part
to craft products that are not only safe for people and the planet,
but actually offer better results than inferior mainstream products.
Where can you artwork/pieces be found?My products are available via my site, my Etsy store, and at the
Jacksonville Art Walk downtown the first Wednesday of every month.
What do you do when your not creating?If I'm not making products to fulfill orders - or for my own household
- I'm researching and developing new products. I intend to expand my
work into household cleaning items and items for pets. I enjoy
movies, cooking, travel, and paddleboarding (SUP).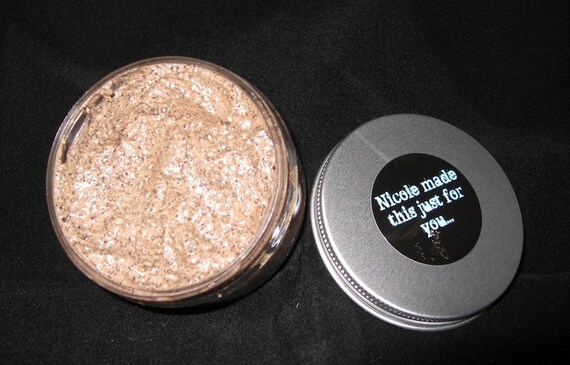 All Natural Creamy Coffee Luxury Exfoliating Scrub
What is your favorite piece(s) that you have created?I love all my products - they're like my kids and I it's difficult to
play favorites. I'm really into my shaving soap (best.shave.ever.)
and my solid lotion bars right now. Makes for easy sexy Summer legs!
I also can't live without my natural aluminum-free deodorant cream!
Why did you create this piece(s)?Women's shaving soap was a happy accident - a long-time customer who
purchased my men's shaving soap for her husband placed a custom order
in a more feminine scent and I made myself some at the same time. I
haven't looked back. Solid lotion bars were a necessity. I had been
using solid cocoa butter bars for years but they were honestly lower
quality cocoa butter and crumbly, so I started mixing different
butters, oils, and waxes and the rest is history - I have two solid
lotion bars now; one smells like chocolate dipped orange segments and
the other like a light and airy tea cake. The deodorant was a
no-brainer. I don't think it's any small coincidence that we have the
highest rates of breast cancer - we shave and open the pores and small
vessels right near our breasts and then slather aluminum
antiperspirant right there. I am not going to stop shaving, but I
want to be fresh so I developed an effective and safe alternative. I
should run an apothecary for Alice in Wonderland - I have lotion bars
that look like deodorant and deodorant that looks like lotion.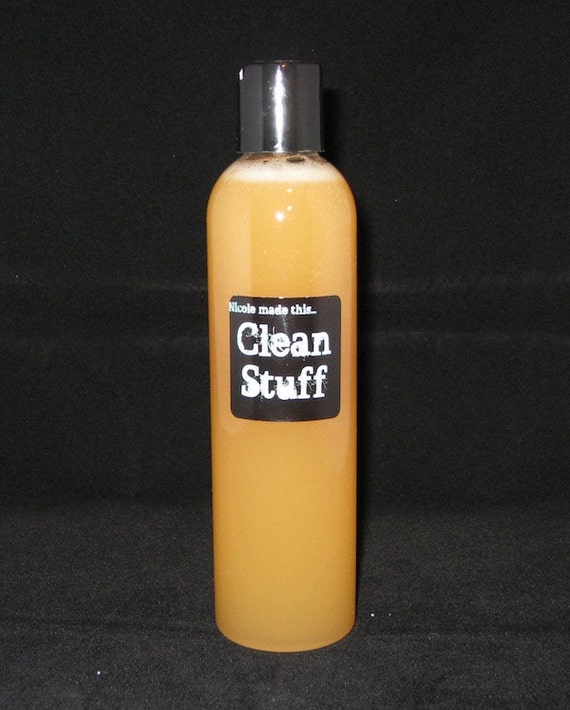 Clean Stuff
What do you feel is special about your art/craft?Attention to detail and passion. It's the little things that set my
products above and beyond commercial products. I distill my own
vanilla oil for all my products requiring it using the finest quality
imported Madagascar Bourbon vanilla beans into jojoba oil, I fresh
grind the coffee, nuts, and spices for the varieties that call for
them, and my lavender is grown and hand-harvested on family land on a
fertile mountainside in North Carolina. My passion for bath'n and all
things product started in my early teens - I was probably the only
thirteen year old at Avon and Mary Kay events… without my mother.
This has been my main interest for the better part of twenty five
years. I was born for this.
Are there other forms of art and crafts you would like to learn? And why?I'd like to get into cake decorating and candle making. I think
making high quality handmade candles in fragrances to match my
products is a natural progression. And, well, I like cake.