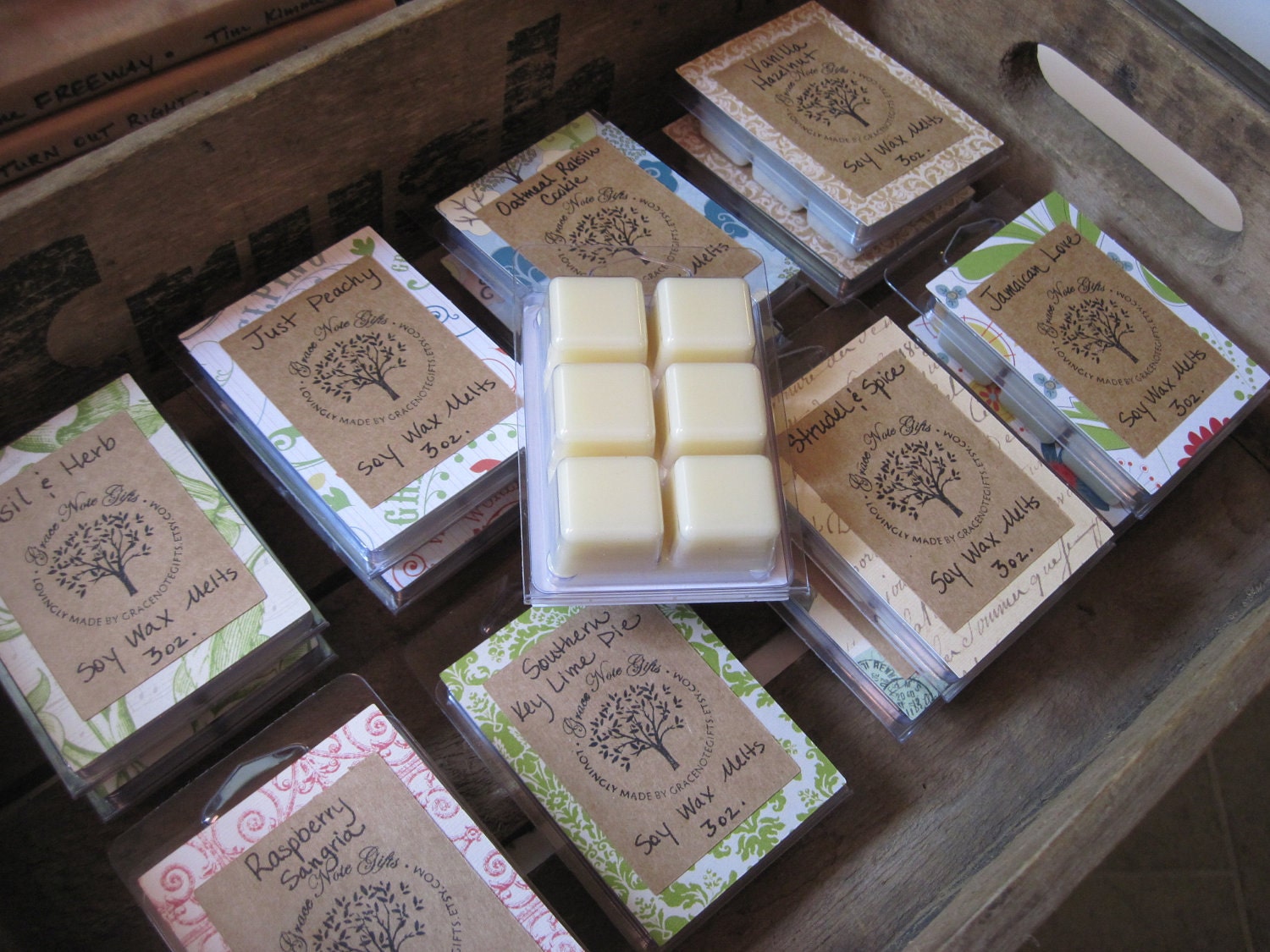 Links to Grace Notes Gifts
From the products listing at
Grace Note Gifts
-
"

Mulled Cider: Enjoy a spicy bouquet of apple & clove with topnotes of cinnamon and orange. A warm, musky finish completes this favorite fall scent! No dye added. Favorite Fact: Every Christmas Eve my grandmother makes a big pot of wassail...this reminds me of that scent, and is perfect for fall afternoons and winter evenings! It's one of my personal favorites!"
My personal thoughts on Grace Note Gifts-
Grace the owner is a wonderful seller to work with and she has some wonderful items in her shop! I recently purchased her fall scented soy wax tarts called Mulled Cider. It quickly became my favorite scent that I have ever used in my wax warmer. The scent takes you right a fall day. On a nice cool crisp autumn day with the wind blowing around a rainbow of leaves coming into a nice warm house with this scent on to welcome you will be a nice treat! The whole family loves this scent. Best of all it did not bother my allergies. I look forward to trying more of her wonderful scents. Key Lime Pie &
Pumpkin
Souffle are the next two I am going to try. Grace notes also has other gift items in her shop like jewelry and stationary.
Thing I like about this product- I absolutely love that they do not have color added to them. I really do not like things added to products that do not need to be there. In the listing Grace writes that they last 8-12 hrs but I find they last near 15 hrs in my warmer before I need to start with a new wax tart.
Over all review of service and product-

The wax tarts are very

reasonably

priced .

Grace shipped my order quickly. The product was well packaged and her shipping rates are very fair. Her description of the scent was right on and true. The scent lasted longer then expectations. I strongly recommend Grace Notes Gifts Soy Wax Tarts.