Here are some Mother's Day Specials from my shop. Plus I am offering FREE DOMESTIC SHIPPING on all orders over $25 now through Mother's Day. Contact me through my shop before placing your order to get your free shipping.
Here are Mother's Day specials and Sales from all around Etsy . Click the shops name to check out their shops.
Kraft Witch
- Visit this wonderful shop to find romantic handmade one of a kind pendents, pins, silk screened scarves and shirts. She is offering 15% off with coupon code
HOTMAMA
.
Grace Note Gifts
- Her shop features handmade soy candles, jewelry, stationary, vintage items and more. She is offering 20% of use coupon code
ILOVEMYMOM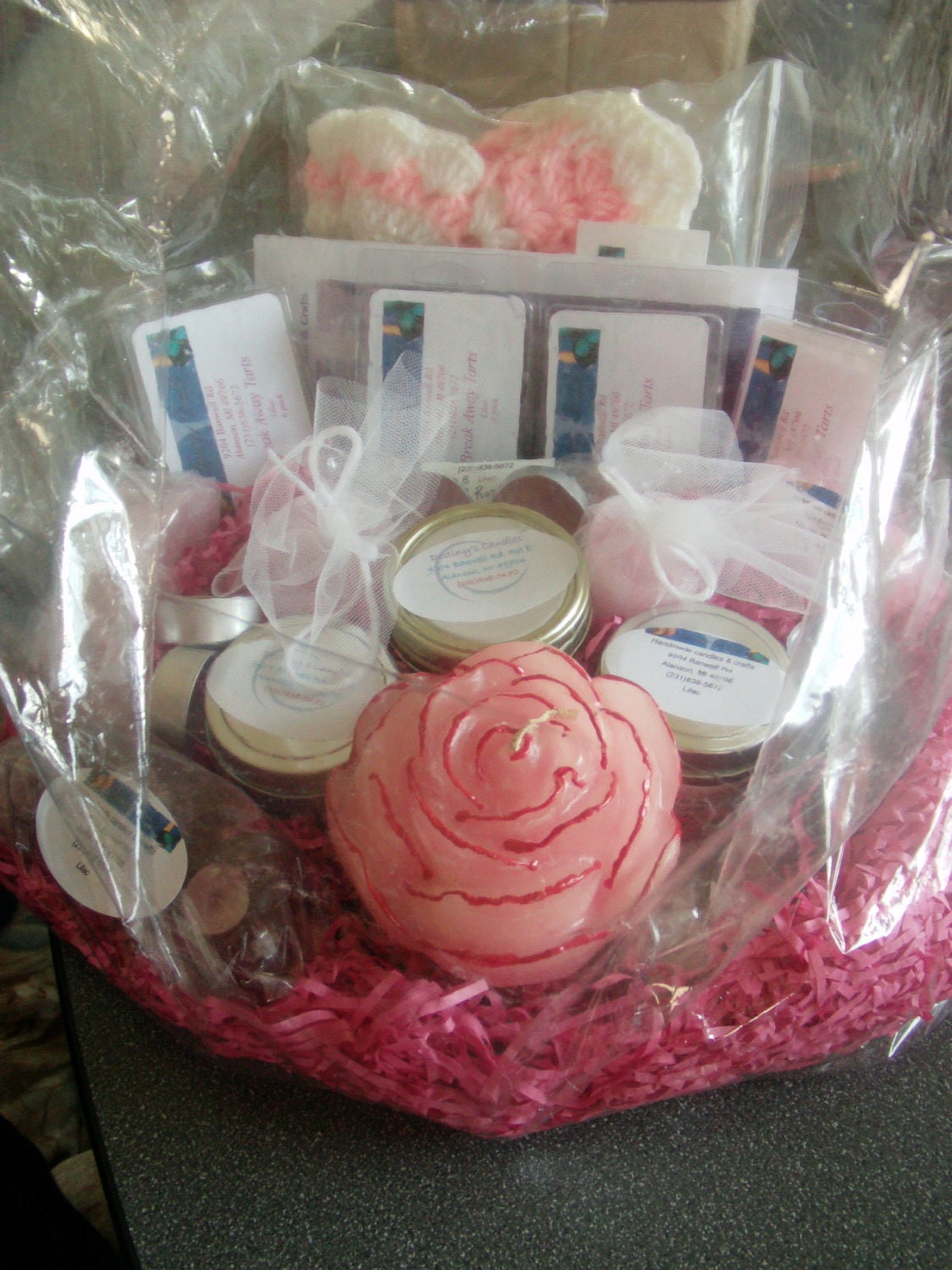 Floral Mother's Day Basket from
Destanys Candles
Looking for something unique to give you mom for Mother's Day? These baskets will give her months of good smelling delight!
A $95.00 value for only $37.10!
Form
Chris O's Creations
enjoy her shop of fantasy inspired jewelry, wonderful leather cuffs and more.
Use coupon code
HAPPYMDAY
for 20% off .
From
Sassy Steampunk
you can find unique handmade jewelry and steampunk supplies and other great items. Use coupon code
ILOVEMOM
to receive 20% off.
From
Ghostgap
you can find goth jewelry, the greatest plastic canvas creations like haunted houses and fairies. many other wonderful things to be found in this shop! Use coupon code
gothmom
to receive 10% this shops already low prices!
From
Cindi Ressler Photography
you can pick from many beautiful photography prints of B&W, natural, florals and more. Use coupon code
MOM2012
for 30% off ends May 4th so place orders with her soon!
From
Autumn Equinox
you can find beautiful handcrafted sterling silver and gold jewelry made in Maine. She has some very unique pieces it is always a pleasure to browse her shop. Use coupon code
MOMDAY12
to receive 10% off your order.
From
Jaydemia
look and see you will find awesome boho styles in her eco friendly collection of jewelry. Use coupon code
MOMMYLOVE
to receive 25% off starting May 1st through Mother's Day!
From
Petal Scents
you can find balms for nearly everything! She has 25% every thing in her shop until May 13th.
From
Shelley Creates
you can find beautiful sterling silver jewelry, sea glass jewelry and she does custom portraits. Use coupon code
MAMA10
for 10% off your order.
From
Blossommistic
you can find hats, fleece items, decorated boxes and more. Right now all of her fleece items are only $1 each plus buy 2 get 1 free! and you get a free gift with any order over $15! Think that is enough? well she is also offering 20% off with coupon code
lovemom.
From Nathalie Lynn Designs you can find all kinds of handmade jewelry! Use coupon code
MOMD12
to get 15% off your order.
From the
Passionate Pearl
you can find beautiful pearl, silver and gold jewelry she is offering 15% off throughout her store starting May 1st - May 13th
Becca & Mars
are offering 10% off their
3 Piece Hard Candy Sugar Scrub Gift Set
From
Mrs. Browns Bath Bakery
- "Make Mom Gladder Than A Hatter" Mother's Day Week Special - Purchase 2 or more of anyone of the Mad Hatter's Tea Party series and recieve a FREE code for 10% off your total order! Just send a contact message before you pay for your order to recieve the code!
Continual and in conjuction with any current special -
Orders of $150 or more recieve FREE gift wrapping! Simply type in GIFTWRAP in your coupon code box before checkout!