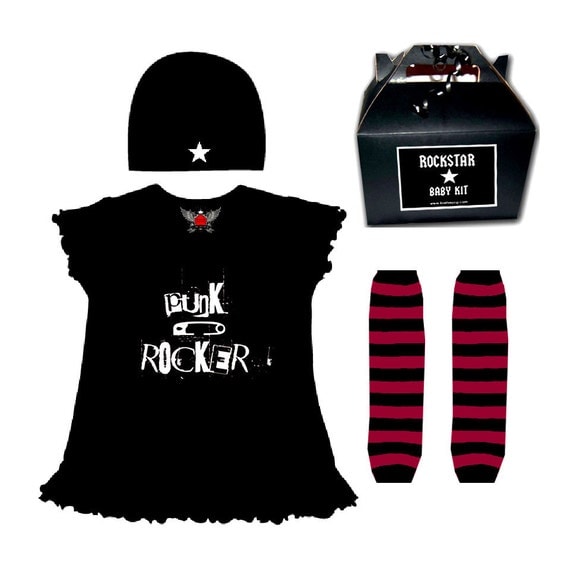 While browsing Etsy for unique clothes for my girls I came
across this shop Lowleepop and had to feature her! I love her
"Rock Star" baby outfits I wish I had found something
like this when my girls were small enough for them!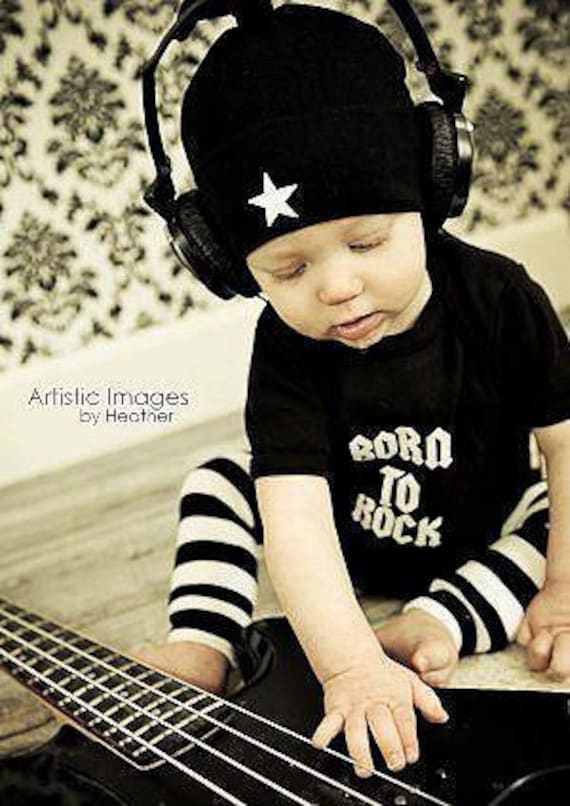 How did you name your business?
A friend of mine was having a strange time pronouncing the word Lollipop and kept saying Lowleepop. The name always stuck with me and sounded perfect when I started my baby line.
How long have you been doing your art/craft for? I have always been creative since I was a little girl. I remember when I was about 8 years old, I would do a runway fashion show with my barbies...of course they were weaering the finest trends in toilet paper. When I was pregnant with my son, Lucas, I wanted to come up with a way to earn a living and be a stay at home mom. It literally came to me in a dream one night to create little rock and roll baby kits. Weeks later my friend introduced me to Etsy...and thus Lowleepop was born!
What inspires and influences your work? My husband whom is a musician, my love for edgy fashion and of course my rockstar son!
Where can you pieces be found? You can buy directly at my Etsy store
www.lowleepop.etsy.com
. As of January 1st, I launched my wholesale line. I hope to be a fixture in boutiques around the US and abroad.
What do you do when your not creating?
I work P/T for The Frye Company. I enjoy Zumba, working out and the occasional karaoke night.
What is your favorite piece(s) that you have created? I think my Deluxe Leg Warmer Kits are my pride and joy.
Why did you create this piece(s)? Leg Warmers a must have in a baby's wardrobe. Besides being fashionably awesome...they really are practical to keep your baby warm or protect those little knee caps when they start crawling. My leg warmer kits seem to be a best seller.
What do you feel is special about your craft/products? I just love unique baby clothes. Clothes that you don't see everyday. I believe my line provides a great alternative to the same ole' pinks and blues. Plus it's a pretty cool gift to open in front of everyone at a baby shower.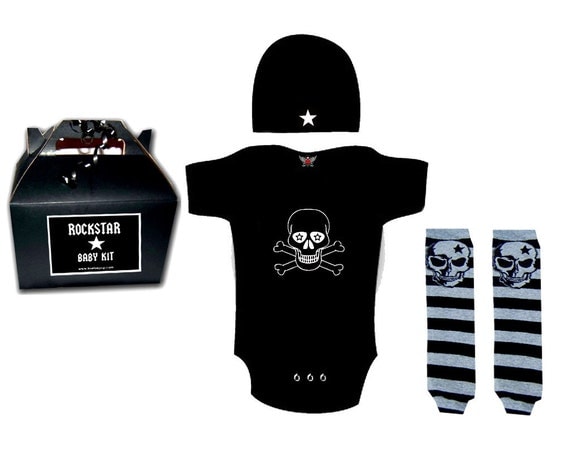 Are there other forms of art and crafts you would like to learn? And why? I do love to sew...although it can be tedious and time consuming, there's nothing like starring at your finish product with pride and disbelief that you just made that from scratch.
www.lowleepop.com
www.lowleepop.etsy.com
sales@lowleepop.com